Welcome to StinkyFab.com
This is the place to get the highest quality, performance offroad parts for your Jeep or Bronco. We do not have a retail storefront for local pickups. SFR is a mail order business and you've found our store, right here on the interwebs.
It is our policy to not sell things that we do not have in stock. If something has an "Add to Cart" button then we have it. If it says sold out, we are working on getting it back in stock, hopefully very soon.
Thanks for visiting, See our shipping policy page for more details on ordering, returns, etc.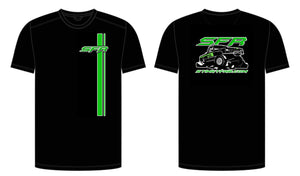 SFR Shirts are now on Sale!
It's been over 10 years since we did a run of apparel, and we've been getting lots of requests. So here they are! Pre-order now in the Swag & Accessories section